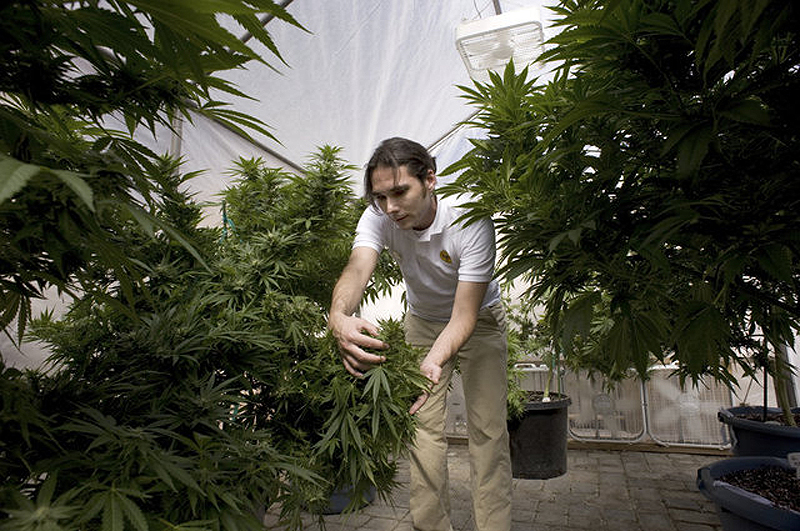 «Medi-Cone» – a greenhouse and a plant for the production of cannabis in Marin County.  «United Food & Commercial Workers Union»  Employees of the company «United Food & Commercial Workers Union» produce marijuana cigarettes to satisfy the demand for medical marijuana in California. (Michael Allen Jones)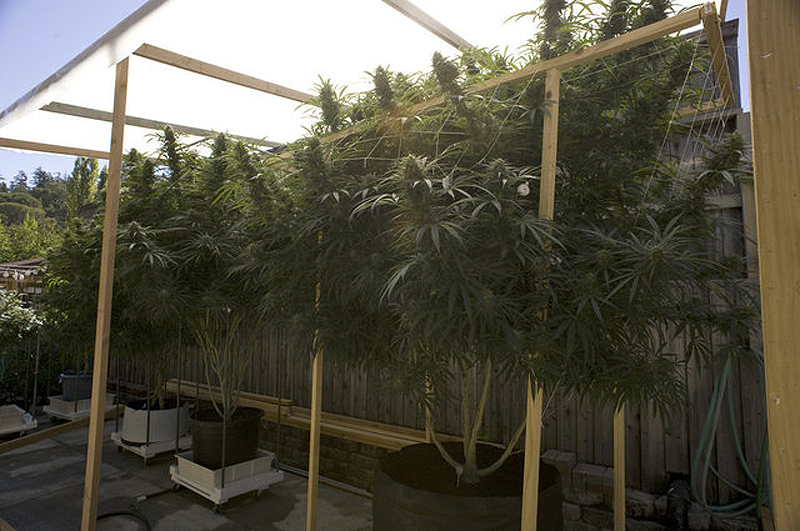 The cannabis at this facility is grown indoors for early stages of it's life and when weather permits it is grown in outdoor/greenhouse to cut down on electricity and optimize growth.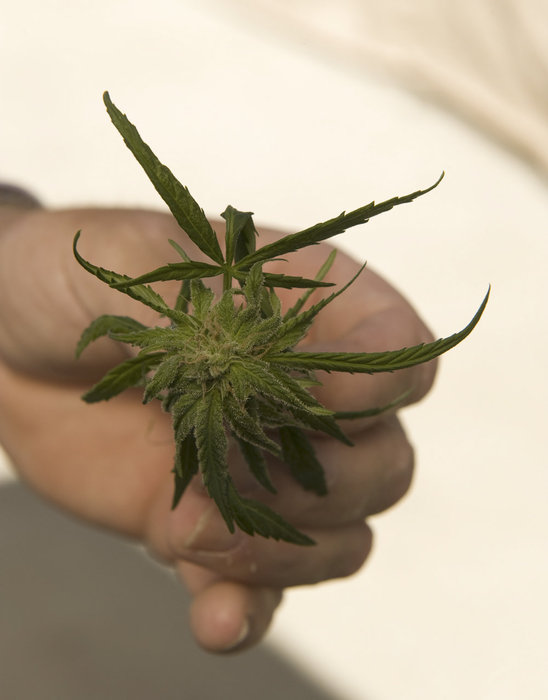 Medical marijuana has recently gained momentum in California with it's intended full legalization coming after voting for Proposition 19 in November, 2010.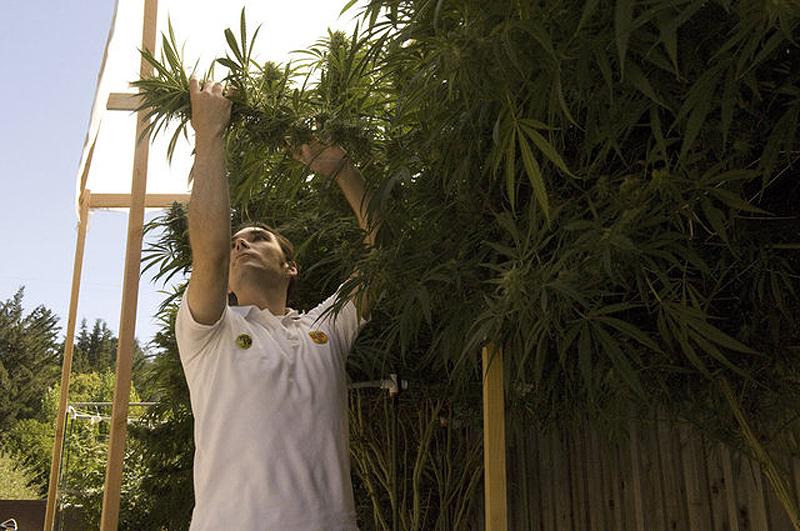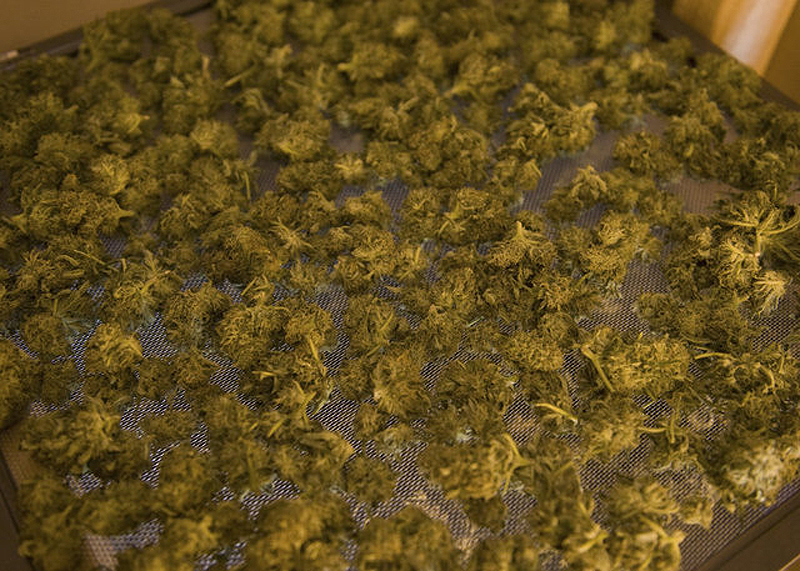 The Marijuana must be carefully trimmed to remove harsh tasting stems and leaf before grinding to create the pre-rolled joints.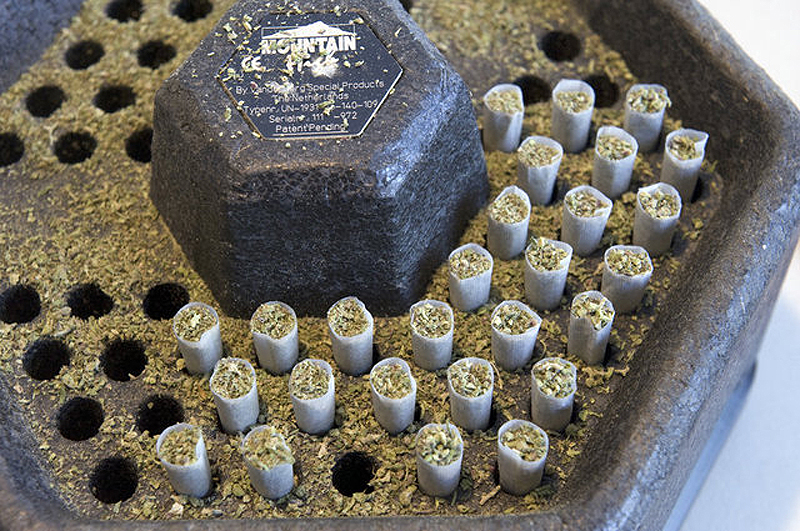 The marijuana nuggets are ground into fine pieces and then carefully poured into individual cone shaped joints.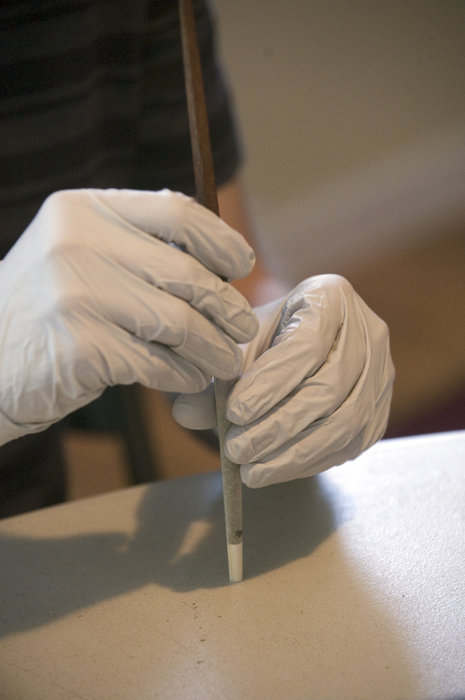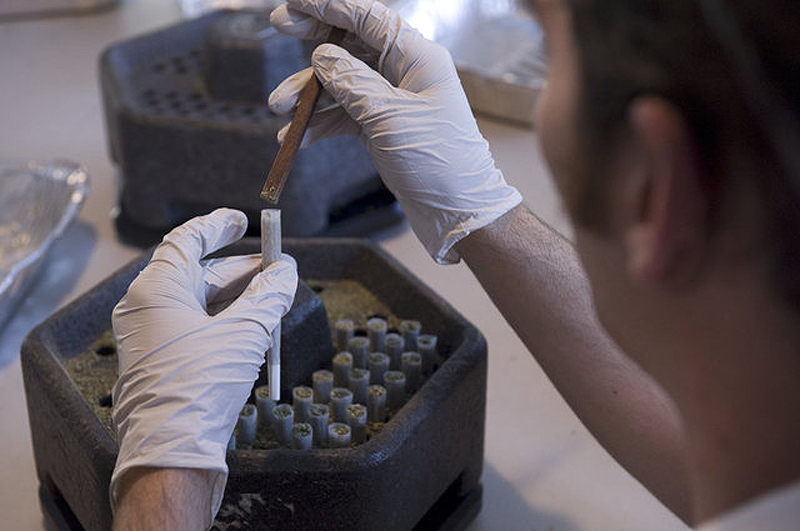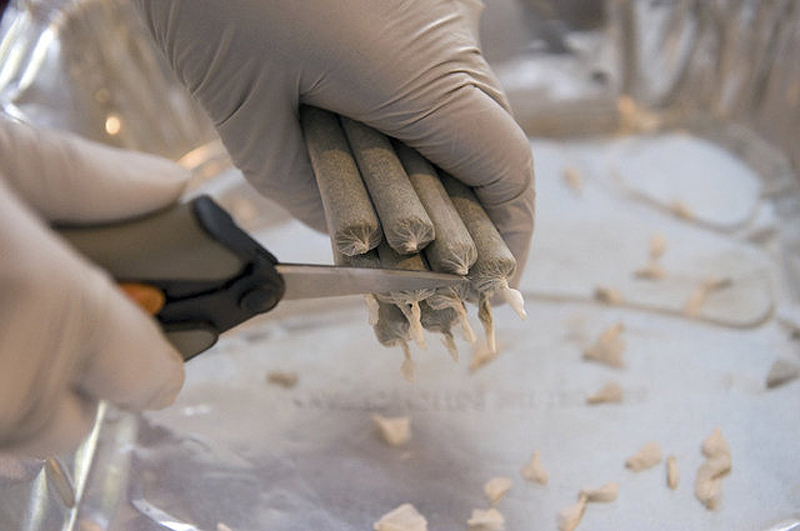 Cone joints then have their tops twisted shut and the ends clipped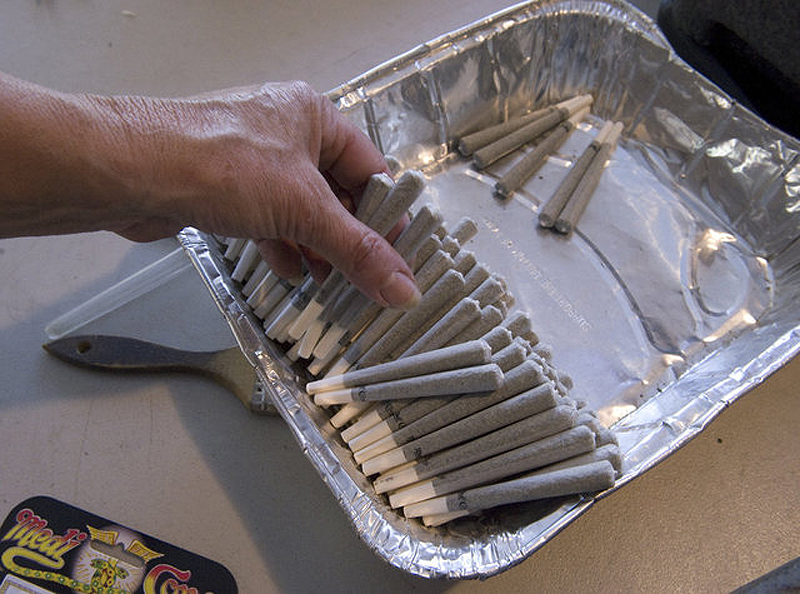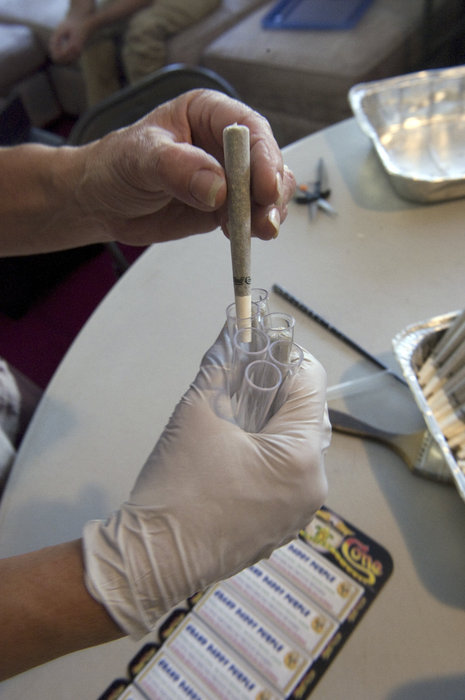 Joints are then individually packaged in crush & smell proof packaging for easy usage by the patient.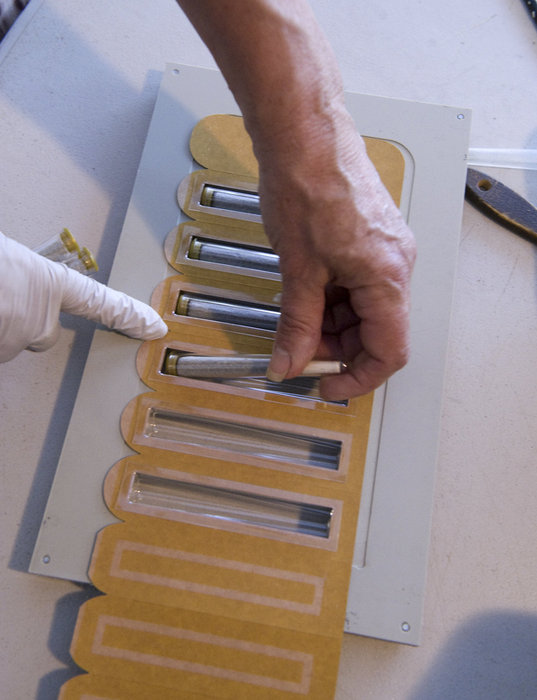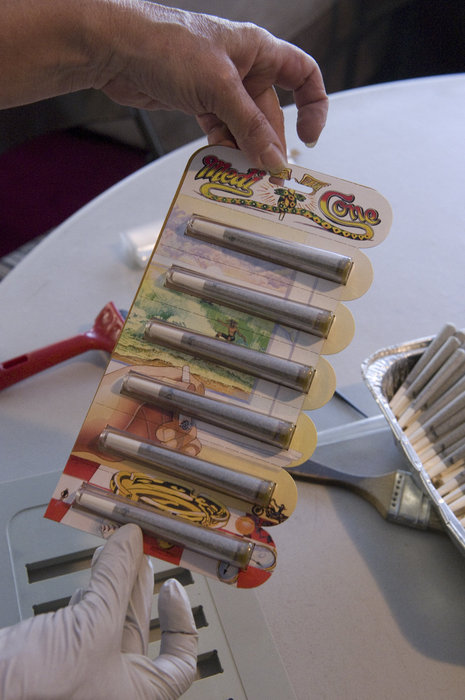 Medi-Cone is distributed and sold throughout the state of California. The company pays taxes on all income generated and this is a great example of how the market place for cannabis will change as cannabis becomes legal in other states.