A 6 year long study into marijuana seed banks led me to its emerging online industry. The question became, what need did this fill?  Ruling the majority are a few large sites…after careful review, here's our recommendation for the absolute . . .
Best Marijuana Seed Bank that Ships Worldwide

In California, it's normal to find a lot of USA genetics that spur off some form of Amsterdam genetics. But in California and in other parts of the USA where marijuana is legal, it's next to impossible to find pure Holland genetics. That's the whole inspiration for our search for the best marijuana seed bank that would ship to the USA, and more importantly, worldwide. Abiding by the legal loop holes in the United Kingdom this is where the majority of cannabis Seed Banks are run.
A lot of people come to this webpage looking for a California Seed Bank and the problem is that the law there is still a grey area so you will not find any that allow online purchases. Good news is, for those of us seeking California Weed Genetics, we can do our shopping through seed banks that stock seeds fro California based breeders. That being said, if you do not have the ability to purchase weed seeds directly from a dispensary than the next best thing is to fine a reliable weed seed bank that ships to your country. A lot of Cali Weed genetics is sold to these seed banks and then distributed worldwide. The best part about ordering online from a reputable vendor is that the seeds are usually fresh from a proven batch and the ability to mix and match single seeds as opposed to buying a whole pack.
What is a Marijuana Seed Bank?
A seed bank is a retailer that stocks marijuana seeds obtained from expert breeders. The importance of seed banks is that they allow cannabis growers a safe way to procure marijuana seeds online with little worry of getting their seeds confiscated by customs. This is a concern because although  some city municipalities allow the growing of marijuana, some federal laws prohibit its growth.
Disclaimer: 421flavors.com suggests you check your State & Country Laws regarding Marijuana before attempting to order any seeds online.
A marijuana seed bank's job is to store the seeds safely until they are sold. They also all strive to carry the World's Best Marijuana Seeds. A reliable marijuana seed bank ideally must carry top quality genetics from award-winning breeders. (i.e., Cannabis Cup High Times' winning breeders also know as the World's Best Marijuana Seed Strains).
Also you know you are dealing with a good seed bank when the they also have the Best Price Marijuana Seeds. They usually proudly display their Top-Selling Seeds in the sidebar of their pages.
This is actually where the competition really narrowed down between a few banks. The Canadian marijuana seed banks were the most expensive retailers of Dutch genetics and they tended to carry the most "homemade strains," not recognized in any competitions and were not properly field-tested. Filtering these aside left only THREE sites.. American genetics have gained a profound following and we wanted to pick the best all-around bank that carried the most genetics. So this was factored into our pick of best weed seeds online.
Did you know that it is Legal to sell marijuana seeds online in the United Kingdom? The UK allows the sale of cannabis seeds as souvenir and heavily profit off the taxation from the sale of it.
How long does it take to get marijuana seeds online / Which marijuana seed bank has the fastest shipping?
So the next thing was to review the three leading marijuana seed banks. One seed bank specialized in single seeds, but sold old packs. Another seed bank only accepted money orders but seemed reputable because it's appeared in High Times magazine a few times. And the final seed bank had decent praise on forums and had a 2 page ad on the back of the High Times magazine cover at the time of research. So we figured out which souvenir cannabis seeds we would order and placed them at each cannabis seed bank respectively.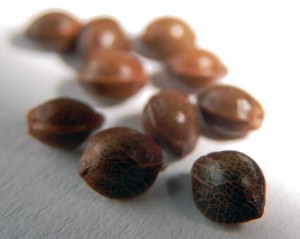 The single-seed-centre was the most expensive marijuana seed bank of the group by far, and took the longest to arrive (4 weeks and paid by pre-paid debit card). I was about to call the card company to initial a chargeback when I received an e-mail that they were out of stock and that my order was on back-order. Therefore we would rather not recommend them.
The Doctor Chronic marijuana seed bank online required we send a money order. Registered mail told us they didn't receive our order for 2 weeks after the money order was received (3 weeks and 2 days all together)…So compared to the last one, Dr Chronic had the upper hand. I was expecting free seeds but none were added to my order of around $49 with stealth shipping..
So…. Which is the best marijuana seed bank online?
The Bonza Marijuana Seed Bank was our pick for the Best Marijuana Seed bank (as of 4/4/2015). We ordered by prepaid debit card and the order arrived within exactly a week. We were able to track the shipment online, and the best thing is the online marijuana seed shop gave us 4 free feminized marijuana seeds! It felt like Christmas in April! They even gave us free t-shirts to make the order travel more safely.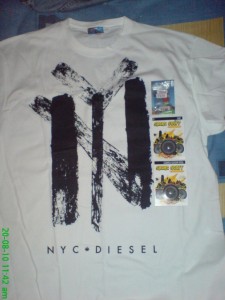 Why did we choose Bonza seed bank as the best marijuana seed bank online with worldwide delivery?
Well it was pretty simple to be honest. The seeds came quick, really fast… So fast we didn't have time to even start worrying about when the biggest order of the 3 would arrive. In fact, we all thought it wasn't going to come AT ALL. The second reason? Freebies. We spent enough money to get all the freebies offered through the monthly offer (the first weekend of every month they give away special breeder sponsored seed sets). Our order ended up qualifying us for 9 free seeds, and they included exactly which ones at checkout. Pretty nice deal in my book. Such a good experience easily ranked Bonza Seed Bank as the best store for marijuana seeds online.